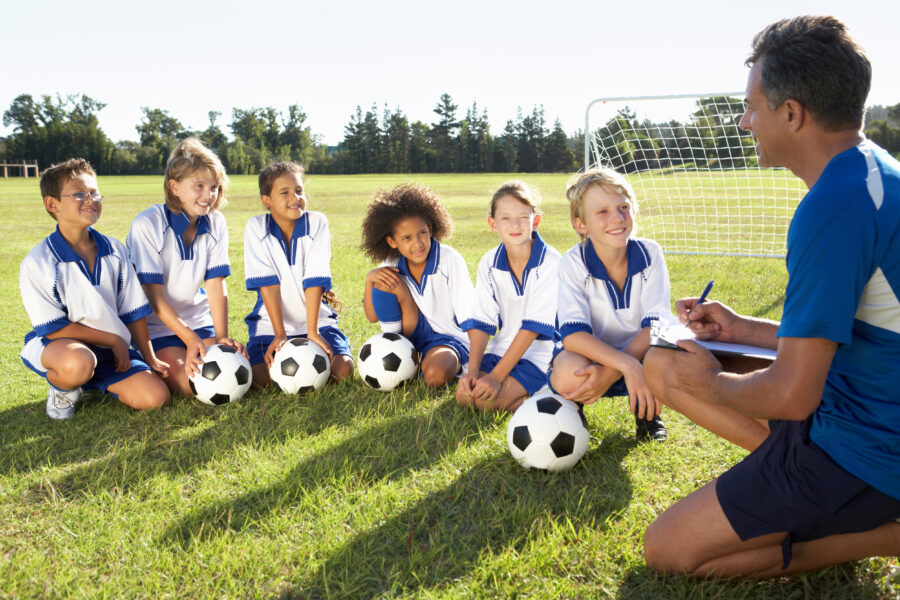 First Train, then Grow 
Written by: Jan Sweat and Daniel Stephens
Your sales team serves as the first point of contact with prospective referrals, and the messaging they convey plays a crucial role in shaping how others perceive your organization. Finding the delicate balance between selling your services and delivering high-quality care is crucial in gaining trust and fostering partnerships, especially as a provider. And your sales team needs to represent this approach in the way they sell – through every call, every interaction, and every conversation.

Now, within every sales team, there are exceptional sales professionals who consistently achieve impressive results. Their sales calls exude confidence, empathy, and knowledge sharing. However, not every team member possesses the same finesse in their interactions. Some struggle to strike the right balance between selling your services and genuinely understanding the patient's needs. This inconsistency raises important questions: Can every member of your sales team deliver a sales call with the same effectiveness as your top performer? Do they have what it takes to convey the message while increasing referrals every single time? How can you close this gap?

This is where the need for ongoing training is accentuated – to ensure every member of your team develops the skills needed to adapt to market dynamics and accomplish targets while maintaining the organization's integrity. By partnering with CHAP Growth Solutions, you can empower your team with the latest tools, technologies, and knowledge of modern sales techniques. Additionally, you can have early access to your team's best evidence-based training programs and further refine their skillset.
Training: The Bridge to Success
Adaptation to Intangible Sales: Comprehensive training helps sales professionals transition from selling tangible products to selling intangible services, such as post-acute care. This enables the team to understand the nuances of selling services and addressing customers' unique needs.
Improved Referrals: As sales professionals develop effective communication and relationship-building skills through training, they foster stronger trust and credibility with referral sources. Consequently, this leads to a substantial increase in the frequency and value of referrals.
Tailored Conversations: Training ensures that sales strategies and initiatives are aligned with the organization's sales process. It allows salespeople to customize conversations for new programs, making their approach more strategic and effective.
Root Cause Analysis: Sales training provides a roadmap for analyzing sales interactions. Professionals can identify areas of improvement or success through self-reflection, enabling them to repeat successful strategies and avoid past mistakes.

Fundaments of a Well-rounded Training Program
Company Differentiators: Understanding the organization's unique selling points and value proposition is crucial. Salespeople must be well-versed in what makes their company stand out from competitors.
Consultative Sales Training: A defined and standardized consultative sales process helps sales professionals navigate the sales journey effectively. It enables consistent and predictable results in their interactions with potential referral sources.
Pre-Call Planning: Teaching sales professionals how to prepare for client interactions, including researching prospects and setting multiple sales objectives, enhances their chances of success.
Post-Call Analysis: Encouraging post-call self-reflection identifies sales process strengths and areas for improvement. It also provides valuable insights for reconnecting with customers or referral sources for clarifications or further information.

Practical Application of Training in Real-World Scenarios
Field Rides and Mentoring: Regular field rides with experienced mentors allow new sales professionals to apply their training in practical situations, reinforcing the training and supporting skill development.
Consistency and Reinforcement: Providing a supportive environment where training concepts are continuously reinforced helps sales professionals internalize and apply what they have learned.
Constructive and Meaningful Feedback: Striking the right balance between addressing weaknesses and maximizing strengths is crucial. Too little feedback can create a false sense of performance, and too much can cause a sales associate to freeze up, reducing results.

Evaluation of Training Effectiveness
Referral Growth: Monitoring the increase in referrals over time after the training helps against pre-training performance to gauge its impact on sales performance.
Role Play and Testing: Conducting role-play exercises or tests after training enables the assessment of knowledge retention and skill application. Additionally, watching a peer tackle the same scenarios can improve every team member's ability.

Barriers in the Way to Successful Training
Rushing the Onboarding Process: Avoiding the pressure to rush new hires into the field without adequate training and preparation ensures better long-term results.
Overcoming Resistance to Vulnerability: Encouraging sales professionals to be open to learning and vulnerability during the training process enhances their capacity to adopt new techniques and methodologies.

Training plays a vital role in a team's success and, thereby, in the organization's success, provided that it is the right training. This is why choosing an ideal training partner becomes even more critical. The effectiveness of training depends on the team's motivation, the active engagement of leaders, and the efficient implementation of the training.
As Benjamin Franklin's quote reads, "Tell me and I forget, teach me and I may remember, involve me and I learn." This is where CHAP Growth Solutions comes in, offering hands-on experience in the field to provide an expert viewpoint on training. CHAP assists you in effectively planning, executing, measuring the impact of training, and determining the optimal frequency for conducting them.

Partner with CHAP to Provide Your Team with the Right Training
CHAP tailors training to meet the specific needs and goals of each provider, addressing gaps in sales and marketing strategies.
The focus is on Consultative Sales Training, emphasizing the importance of finding needs and being a solution for potential referral sources.
CHAP offers workshops and customized training programs to suit different agency sizes and requirements.
The effectiveness of training is measured through success stories and referral growth, highlighting the impact of the training provided.

Supporting Ongoing Learning and Development:
CHAP offers quarterly continuing education for sales teams and professionals who have gone through the training program.
Continuous improvement is emphasized with the sales process and continuing education, ensuring sustained growth.

Confronting the Challenges:
CHAP Growth Solutions addresses common challenges, such as organizations assuming one-time training is sufficient for success.
The approach involves retraining and continuous coaching to reinforce sales skills and prevent the team from reaching a stagnation point.

Upcoming CHAP Training Programs in the Nation's Capital to Get Started

A hands-on, skill-based workshop led by Dr. Jennifer Kennedy, CHAP Vice President, focusing on operational excellence and patient-centered care in the hospice industry. Attendees will gain knowledge of compliance, quality improvement, leadership, workforce management, fiscal management, and ethical business development strategies.
A two-and-a-half-day hands-on workshop for the home health industry, focusing on operational proficiency and quality patient care, covering compliance, quality improvement, leadership, workforce management, fiscal skills, and ethical business development strategies. Open to all professionals in or aspiring to join the home health industry.
Attendees will participate in a two-and-a-half-day workshop focused on healthcare sales techniques, fostering integrity and growth. Successful completion earns CHAP Certified Healthcare Sales Professional© (CHSP©) certification, empowering them with industry knowledge, sales model proficiency, objection handling, and building trust with referral sources.

CHAP's tailored Growth Solutions and training programs have successfully empowered teams to achieve their sales targets and build relationships. Our partners will vouch for it, including a Hospice that experienced double referral volume within 5 months of taking the certification course.

Partner with CHAP now to nurture your team to achieve sustainable sales by providing a unique perspective and training programs that align with the market's demands through our comprehensive Growth Solutions service.