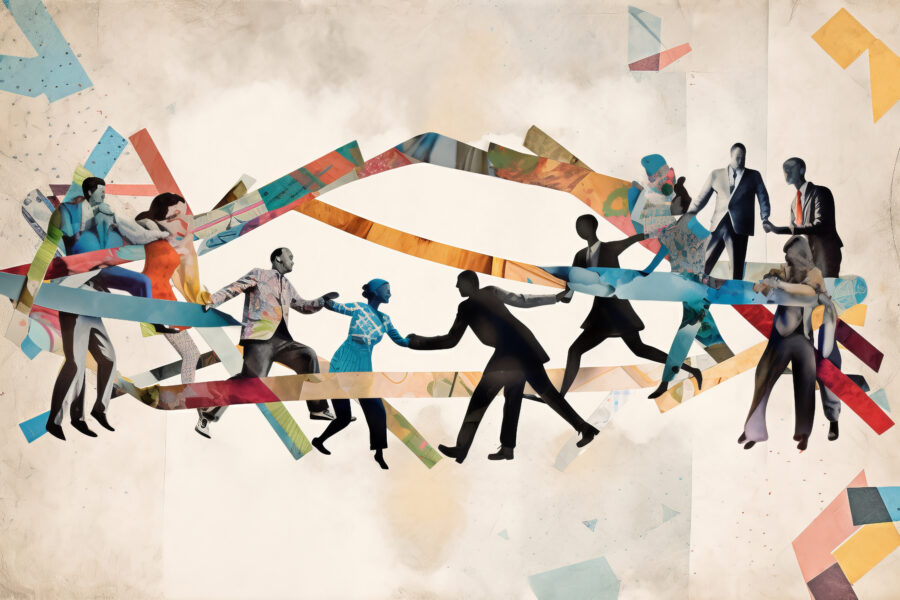 Consultative Sales Training: Empower Your Team & Accelerate Your Sales
Written by: Jan Sweat and Daniel Stephens
Sales – it's what keeps the engine running. You may have the most skilled team, the best tools, and the top-notch services, all paired with a genuine interest in your patients' wellbeing. But without the power to sell effectively (or predictably), you may not be able to reach as many lives as you potentially can.
The marketplace is more competitive than ever, and referral source expectations are at an all-time high. Relying solely on a handful of 'born salesmen' and adhering to the traditional method of relationship-only selling may no longer cut it.
"How, then, do I navigate the sales process in this new, post-PHE era?" What you need is a team of adept salespeople that adopt a consultative approach. And as always, CHAP is here to support you. With our Healthcare Sales Certification and Growth Solutions division, we aim to equip your team with the skills to evolve their approach and set themselves on the path to success.
The Importance of Consultative Sales
Consultative professionals establish themselves as trusted partners, prioritizing customer satisfaction and delivering value beyond transactions.
For instance, in saturated markets like physician's offices, trust is crucial. You can't just sell or just serve; you need to do both. Consultative sales does just that; it builds credibility, making salespeople trusted advisors. This approach allows them to offer impactful solutions that enhance a physician's patient base, highlighting their value.

Aligning with Current Industry Trends
In the post-PHE era, respecting customers' time is paramount, making concise and value-focused sales processes essential. Shifting away from intrusive sales tactics is necessary to adapt to changing customer preferences. Moreover, staffing limitations may require a partnership approach to address all customer needs effectively.
Empower your Sales Team with Consultative Sales Training
Our training offers a consistent roadmap for your team, enabling them to adopt a methodical and consistent approach. It also facilitates root cause analysis and improvement through a structured sales process. By shifting the focus from results to the consultative process, you not only boost sales volume but also foster greater autonomy in salespeople, eliminating the need for micromanagement.
The NIH and HHCN websites present two noteworthy statistics that capture attention: only 5% of Medicare-eligible patients discharged from acute care settings convert to hospice, while 18% convert to home health. Despite the promise of this number, it leaves a substantial untapped potential of over 82%. That's where CHAP's Healthcare Sales Certification and Training comes in. We equip your team with the skills and strategies necessary to tap into that untapped potential, going beyond the regular 5% or 18% and aiming for a larger market share, striving to extend quality care to a larger population in need. Even if you're not the biggest provider in your area, our training enables you to reach and serve customers who haven't considered your services before. Through a truly consultative sales process, we deliver this transformation with our Healthcare Sales Certification, ensuring you can make a positive impact on the lives of patients and their families.
CHAP's training program offers a comprehensive and tailored approach to consultative sales. Our team of multi-disciplinary experts boasts decades of industry expertise and brings an unmatched understanding of the unique challenges providers face in the post-acute space. We're here, navigating every step with you in the compliant and ethical growth of your agency.
Enabling you to be more prepared for success
Pre-call Planning and Research: Our training prioritizes preparation and thorough account research to ensure every sales conversation starts on the right foot.
Continuous Learning and Adaptation: Recognizing the evolving nature of customer needs and market dynamics, we encourage continuous learning and adaptation for sales professionals to meet changing customer expectations.
Enhancing Core Skills and Competencies
Mindset Development: At CHAP, we strive to cultivate the right mindset – fostering a growth perspective and positive self-coaching, which contributes to overcoming challenges, maintaining motivation, and embracing continuous learning and improvement.
Communication Skill Development: We equip the sales team with effective active listening skills and provide insights into body language, aiding rapport building and credibility.
Questioning and Objection Handling: Our program sharpens your ability to ask insightful questions and handle objections effectively, ensuring a smooth sales process.
Building Trust and Delivering Value: We emphasize the crucial role of trust in the sales process and equip sales professionals with strategies to establish trust with customers.

Experience the transformative power of CHAP's Consultative Sales Training and Certification program, a catalyst for success, driving incredible results for sales teams and healthcare providers. Witnessing outstanding growth, our trainees have reported remarkable results in their respective organizations. A hospice experienced a census growth from 150 to 250 within just eight months! Similarly, a home health agency boosted its monthly referrals from 91 to 170 in a short span of 10 months.
But don't just take our word for it. Experience growth and success firsthand!
Skyrocket Your Sales Success with CHAP's Consultative Sales Training and Certification
If Home Health, Hospice, or Home Care are your service lines, connect with CHAP Growth Solutions today to equip your sales team with the essential skills and mindset for sales success. Join the thriving teams who have skyrocketed their success with CHAP's Healthcare Sales Certification.