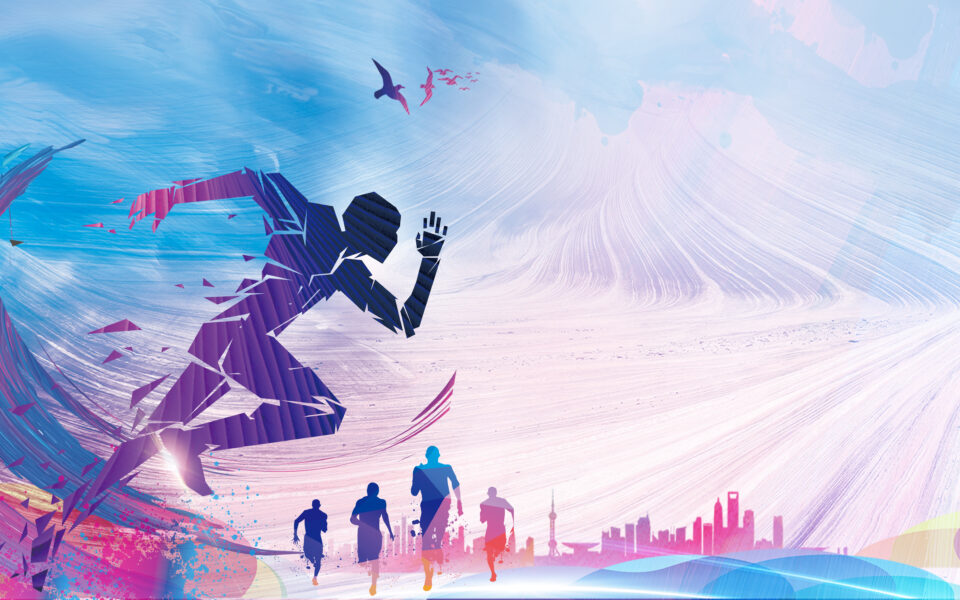 The Cadence of Accountability: Foster Individual and Organizational Growth
The Cadence of Accountability: Foster Individual and Organizational Growth
Written by: Kassi Ellison
Behind every successful provider is a motivated sales team with a plan of action, a strong leader to turn to, and a sense of accountability. A team that knows what they need to do, why they're doing it, when and where they need to be, and how to approach opportunities. How do you ensure the team stays focused and on track – By providing clarity, openness, and encouragement within the organization. And this is where the need for a Cadence of Accountability arises. 
A Cadence of Accountability sets the foundation and provides a roadmap to success while fostering a culture of accountability. However, implementing it can be a challenge in itself. Differentiating accountability from responsibility and determining how to prevent it from becoming micromanagement is more challenging than one would think. And this is where CHAP's Growth Solutions steps in with its expertise and experience in setting up a cadence of accountability for your organization and fostering a positive and productive environment for your sales team, steering them toward success.
The Crucial Role of a Cadence of Accountability
A cadence of accountability communicates expectations, acts as a roadmap to achieving goals, and aligns leaders' objectives with individuals' actions. It helps individuals understand what they need to do to succeed, organizes the week, and sets specific goals for sales activities that set your team up to win. In the bigger picture, it holds the organization together and ensures the quarterly business plan stays on track by promoting independence and productivity without micromanagement; it also creates a positive work environment.
Aligning with Industry Trends and Ensuring Best Practices
A well-implemented cadence of accountability supports retention, ongoing training, and professional growth by providing support, acknowledging success, and allowing collaboration through obstacles. It guides planning with targeted sales calls and messaging, ensuring that actions are aligned with goals. Additionally, it promotes communication across all entities in the organization, fostering collaboration and synergy.
Facilitate Communication and Collaboration
To understand your teams' strengths and weaknesses and further guide and coach them to perform better, adopt a process where sales representatives submit weekly a routing with target accounts and goals, followed by ongoing communication and collaboration. Encourage one-on-one meetings between leaders and sales representatives at the end of the week to review successes and identify and resolve obstacles.
Augment Skills and Competencies
Enable the sales team to develop skills such as time management, territory management, account targeting, problem-solving, overcoming obstacles, strategic thinking, aligning actions with goals, intentional activities, and intentional messaging.
Ensure Consistent Adherence to the Cadence of Accountability
Set Expectations: Establish clear expectations early, emphasizing the value of the cadence for success.
Prevent Reverting to Old Patterns: Ensure consistent follow-through, address performance gaps, and share success stories to maintain the cadence's integrity.
Empower Leaders: Enable leaders to guide the team, take consistent actions, prioritize one-on-one appointments, and support team growth.
Encourage Honest Communication and Problem-Solving: Encourage open conversations, address problems proactively, and leverage one-on-one interactions for deeper insights and solutions.
Planning, implementing, and adhering to a cadence of accountability is pivotal in determining the success of your sales team's efforts, especially in the long run. However, it is easier said than done. And that is where CHAP's Growth Solutions comes in, ensuring the cadence of accountability aligns with your organization's structure and isn't lost in the process over time.
CHAP's Approach to the Cadence of Accountability
CHAP's framework for a cadence of accountability involves intentional planning and goal setting to drive referrals and promote collaboration among sales, clinical, and operational leaders. It provides weekly benchmark goals for optimizing performance and increasing referral volume. Ongoing communication, coaching, objection identification, and strategic adjustments contribute to growth and retention. This intentional approach reinforces winning habits and offers valuable KPIs for managing sales representatives' performance.
Customized to Meet Unique Needs and Goals
CHAP helps providers implement an effective cadence of accountability by understanding the current process, evaluating sales representatives, sales leadership, reporting structure, expectations, current cadence, CRM system usage, and existing goals for liaisons through quantitative and qualitative data.
Addresses the Scaling and Expansion Challenges
CHAP can help your organization scale by using benchmark KPIs for consistent improvement. This fosters collaboration among sales, operations, and clinical teams, aligning plans with objectives and improving coordination for success.
Cultivates a Culture of Continuous Improvement and Innovation
The right cadence enables market awareness, adaptation, and accountability, reducing fear and facilitating communication for positive outcomes and seizing opportunities. CHAP Growth Solutions can help you implement a strong cadence that helps your team thrive.
Collaborate with CHAP to Leverage the Power of An Effective Cadence of Accountability
If Home Health, Hospice, or Home Care are your service lines, connect with CHAP Growth Solutions today to promote positivity and productivity within your sales team by effectively implementing a cadence of accountability.
Join the winning teams who have witnessed success by leveraging CHAP's Cadence of Accountability Tactics.