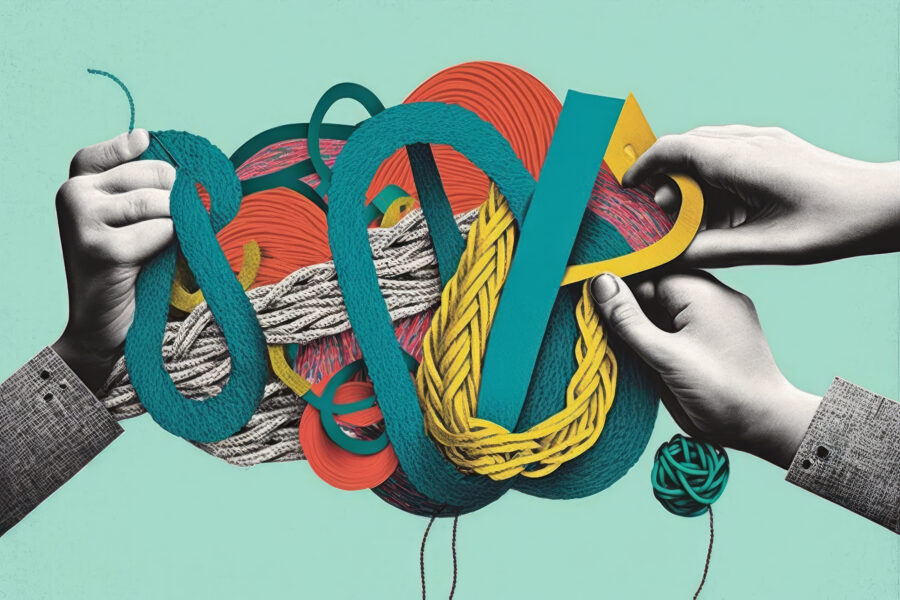 Unlocking Growth: The Impact of Quarterly Business Planning
Unlocking Growth: The Impact of Quarterly Business Planning
Written by: Kassi Ellison
Setting quarterly goals, implementing strategies, and achieving them seems like a pragmatic approach to achieving success and growth as a healthcare provider. However, plans are often short-sighted, reactionary, or, sadly, used as more of an event instead of a genuine change in activity and results. I've heard it said many times: "We can't let this plan become a book on the shelf," most times – it does. "How can I make sure my strategic plans remain flexible and adaptable in the face of changing industry dynamics and challenges?"
A strong Quarterly Business Plan plays a critical role in defining a provider's growth. It combines data-driven decisions and a result-oriented strategy that acts as a roadmap to help providers reach their business goals one quarter at a time. It also plays a significant role in ensuring providers attain their long-term goals aligning with their organization's core values and objectives.
Yes, it is as pivotal as it sounds. And yes, you need all the help you can get to develop and actually follow it. That is where CHAP comes in, with all the help you need to develop, implement, monitor, and execute your Quarterly Business Plan.
A Quarterly Business Plan entails diverse channels of revenue, growth, and expansion to stay flexible and sustained in the long term amidst changing market dynamics and unprecedented circumstances. It details how providers can target the right accounts, reactivate dormant accounts, and drive new business opportunities. And a lot more.
THREE PILLARS OF SUCCESSFUL QUARTERLY BUSINESS PLANNING
Targeting & Messaging
Utilizing Medicare claims data to target the right accounts based on referral opportunity
Conducting well-strategized sales calls, and defining the timing and frequency of visits
Identifying the provider's strengths and differentiators and customizing messaging for the accounts
Competitor Analysis and Market Opportunities
Conducting a thorough analysis of competitors
Analyzing market opportunities to identify areas for growth and differentiation
Developing a unique value proposition and differentiator to stand out
Identifying & Resolving Pitfalls
Using KPIs and metrics to pivot and drive improvement
Addressing problems with data and effective oversight and management of KPI's.
Providing individual coaching sessions to sales leaders and representatives
Encouraging accountability through internal communication
Planning, implementing, and monitoring a Quarterly Business Plan is crucial for providers to increase their growth potential. However, as straightforward and flexible as the plan is supposed to be, creating it can be complex, executing it even more so, leaving providers perplexed.
CHAP can Help.
CHAP's Quarterly Business Planning for Sustainable Growth
CHAP's Growth Solutions division was created to help providers with Quarterly Business Planning. A proficient team of experts at CHAP with industry-wide experience helps providers plan, execute, and monitor their strategies.
CHAP's APPROACH TO QUARTERLY BUSINESS PLANNING
A roadmap to achieve well-defined goals each month
Focuses on defining tactics for the top 10 accounts responsible for 90% of referrals
Defines clear objectives: target new accounts, reactivate dormant accounts, discover new business opportunities, and scope growth in market share
Conducts data analysis for flexibility and sustainability
Provides individual coaching sessions and education for sales leaders
Helps in unique value proposition and differentiator development
Helps to develop intentional messaging that connects and converts
Strategic planning for site visits and their frequencies
CHAP's Growth Solutions aim to help community-based healthcare providers reach their growth potential and create a greater impact. CHAP's guidance can help providers grow and expand using effective strategies, avoiding pitfalls, and adapting.
Want to know more about CHAP's Quarterly Business Planning Initiative for providers or seek consultation? Connect with our team of experts now.