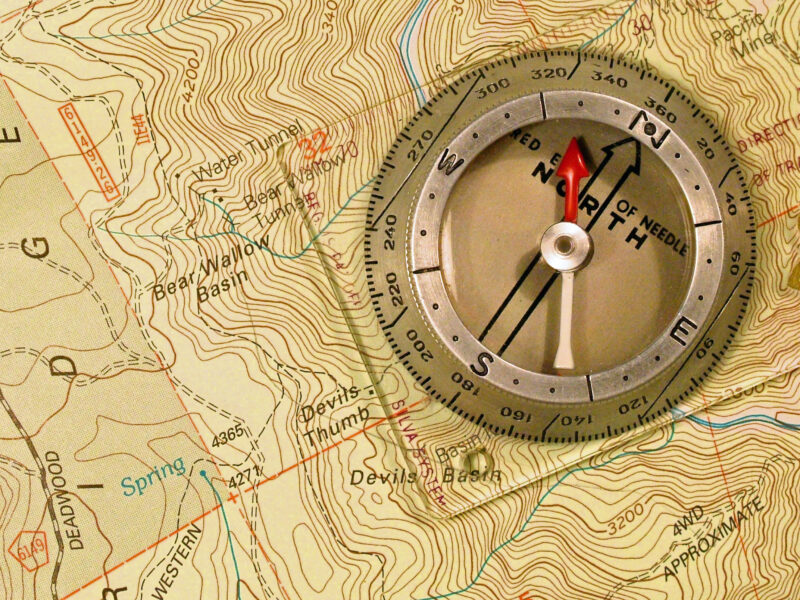 Sales Territory Mapping: Finding the Path to Success 
Written by: Daniel Stephens
Navigating the ever-evolving landscape of home health, hospice, and home care sales can be overwhelming for some providers, whether just starting out, creating sustainability, or aiming for expansion. There are so many referral sources, and going to every referral source every day with every message may not be the best way forward. It can lead to scattered efforts and frustration when you need strategic efforts to acquire strong referrals.
Think of it this way – a casual fisherman can go out for a day on the lake, catch a fish or two, and have a good time. But a professional fisherman – with a goal of catching a trophy fish, or winning a competition sets out with their research done, a plan-of-action, and some data to tell them exactly where to put their line. Similarly, your sales endeavors should be aimed at the most promising targets, and those might not always be the biggest hospital in town.
A strong territory map serves as your compass, simplifying growth. Laying a firm foundation and offering explicit guidance paves the way for the sales team to lead to clearly defined goals. It enlightens your team about where to steer their endeavors, which accounts deserve prime attention, the best methods to garner referrals, and practical strategies to optimize the return on investment.
The Compass to Success: Mapping the Sales Territory
Know your Market Segments
Identifying opportunities within hospitals, facilities, and other potential referral sources to market your services
Forecasting your diagnosis mix to prepare for growth and capitalize on your clinical team's strengths.
Know the Value of your Time
Utilizing territory mapping as a tool to enhance time management and productivity
Cultivating confidence, fostering positive work environments, and promoting a healthy work-life balance. Shawn Achor delivered a great ted talk, "The Happiness Advantage: Linking Positive Brains to Performance," that covers the value of these concepts.
Balancing Referrals and Reputation
Review seasonality and discharge patterns to create a steady flow of referrals for a consistent performance
Consider staffing challenges when mapping to increase productivity and decrease referral refusal.
Stress Test Your Map: Identifying Pitfalls & Scope for Improvement
Avoiding Missteps and Allocating Resources
Grasping the 90/10 principle: 90% of results come from 10% of accounts
Analyzing data related to account types, referral frequency, and referral sources
Establishing goals, prioritizing high-return accounts, and centering efforts on easily achievable targets for optimal ROI
Harmonizing Operations with Business Development
Employing SWOT and GAP analysis to identify needs and set growth goals
Designing a territory mapping strategy that aligns with overarching growth goals
Encouraging cooperation between sales and operations teams for efficient implementation
Leveraging What You Know
Capitalizing on relationships and team experience with specific referral sources
Leveraging expertise and intuition to inform evidence-based decisions
Addressing the challenge of striking the right balance between data and salesperson discovery.
Evaluating Success through Analytical Tools and Metrics
Internally

Examining your referral trends, hospice duration of stay, and diagnosis mix by referral source and type
Ask your whole team what they see and refine strategies accordingly

Externally

Utilizing Medicare claims data to decode market trends and identify hidden opportunities
Tracking quality scores to uphold superior standards of care and fortify the agency's value proposition and messaging
Territory mapping is an essential but complex procedure that demands data analysis, qualitative understanding, and a wealth of experience. Getting it right leads to predictable and sustainable referral growth. Getting it wrong leads to wasted time and money. That is why finding an experienced partner with a team of experts in Territory Mapping can help—one like CHAP Growth Solutions that guides AND accompanies you throughout the journey.
Sailing the Right Waters: Amplify Referrals Through CHAP Growth Solutions
Instead of a "casual day on the lake" approach to sales, partner with CHAP Growth Solutions to chart a course toward fruitful waters. CHAP Growth Solutions presents a comprehensive approach to territory mapping, demystifying a multifaceted process and offering agencies a clearer vision.
CHAP Growth Solution's expertise assures you a financially and strategically steady course, equipping you to thrive in a competitive arena. CHAP saves you valuable time and money by offering a committed team to see through the process while providing you the tools and wisdom to replicate this success independently. With CHAP Growth Solutions, you can enhance your capabilities and confidently sculpt your growth strategies.
If Home Health, Hospice, or Home Care are your service lines, connect with CHAP Growth Solutions today. We offer a well-laid-out and implemented sales territory mapping strategy to unlock your growth potential.