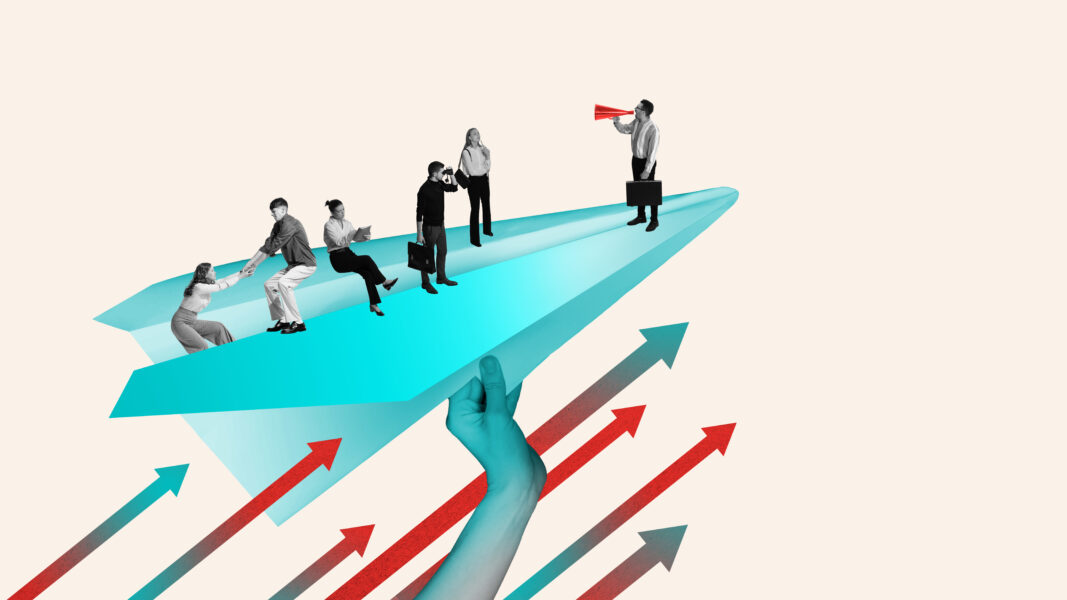 Accelerate Organizational Growth: Recruit and Retain Top Sales Talent
Written by: Kassi Ellison
The sales team is the driving force behind revenue, growth, and business success, and each member acts as a critical pillar upholding the organization's achievements. Yet, finding and retaining top sales talent can often feel overwhelming. Have you ever experienced the frustration of constantly recruiting and re-recruiting for the same role? The challenges of building a high-performing sales team can leave you feeling lost and exhausted. How can organizations effectively sustain the strength of these pillars to prevent their downfall? What strategies should be employed to create an empowering environment that nurtures professionals, enabling them to excel and make lasting contributions to sustainable growth? These questions can leave you perplexed, but that is where CHAP emerges as a guiding beacon to shed light on the importance of the recruitment and retention process and guide you through it.
The Impact of Recruitment and Retention on an Organization
Salesperson Vacancy
Retaining high-quality talent is essential for any organization's long-term success and performance. It helps maintain strong relationships with referral sources and prevents disruptions in business operations.
Leadership Vacancy
The absence of effective leadership can disrupt team dynamics and slow down operations. When leaders are absent, others shoulder additional responsibilities, leading to increased workload and potential burnout.
Attracting and Retaining Top Sales Talent
Positive and Purposeful Reputation
Attract top sales talent by cultivating a positive image in the community by fostering a supportive, educational, and satisfying work culture that generates positive word-of-mouth. A positive reputation will attract talented individuals seeking an empowering environment to excel.
Benchmarking Incentive Plans
Maintain competitiveness and retain top sales performers by benchmarking incentive plans against industry standards and offering attractive compensation packages. How do you compare with your competitors?
Recognition and Appreciation
Sales professionals thrive when their hard work and dedication are recognized and appreciated. Recognize and appreciate sales professionals' work to foster retention through bonuses, thank-you cards, and personal phone calls.
Overcoming Recruitment Challenges
Overcoming Non-Compete Agreements
Recruitment challenges often arise due to limitations imposed by non-compete agreements. Navigating these obstacles is crucial to expanding your available talent pool and ensuring you find the right fit for your team.
Crafting Compelling Job Descriptions and Ads
Regularly updating job descriptions and advertisements to align with market demands and attract the right candidates. CHAP's SHRM-CP can assist you in crafting compelling job descriptions that accurately reflect the skills and qualities you seek in potential hires.
Training Opportunities and Career Advancement
Promoting training opportunities and career advancement and providing necessary support to address turnover issues.
Overcoming both Recruitment and Retention Challenges
Strong Sales Leadership
Having strong business development leadership is crucial for identifying skill gaps, providing coaching, and recognizing achievements.
The Significance of Cultural Fit Recruitment
Cultural fit is crucial for recruiting and retaining sales professionals. Organizations should define their culture, non-negotiables, and goals before seeking candidates, assessing fit through targeted interview questions, and involving operational leaders in hiring.
Identifying Sales Team Recruitment Criteria
Essential skills for sales professionals include self-starting, adaptability, problem-solving, connectivity, strategic thinking, collaboration, and consultative sales skills. Identifying and prioritizing these skills drives sales, achieves targets, and maintains motivation.
Prioritizing Ongoing Training, Professional Development, Leadership, and Compensation
To foster sales team retention, organizations must prioritize a supportive work environment through comprehensive approaches, including ongoing training, professional development, effective leadership, rewards, recognition, competitive compensation, and advancement opportunities.
CHAP's Healthcare Sales Certification workshop is an excellent training and career advancement opportunity. Your sales professionals will experience a comprehensive program focused on improving sales techniques, growing the agency's census, and earning the prestigious CHAP Certified Healthcare Sales Professional© (CHSP©) certification. Here are the two upcoming workshops that will take your agency to the next level:
Recruiting sales professionals who fit into your organization and its culture can feel like finding a needle in the haystack if you don't follow the right approach and strategy. This is where CHAP comes in to help you seamlessly fill the gaps within your sales team by recruiting and retaining the right talent.
Redefine your Recruitment and Retention Strategy with CHAP
Targeted Hiring Approach: Enhance your hiring process with CHAP's support. We thoroughly vet candidates through resume reviews, assessments, and innovative sourcing strategies. We provide job description consulting, proactive recruitment, and assistance with screening and interviewing.
Streamline Hiring Process: CHAP updates job descriptions and advertisements to attract ideal candidates and supports the onboarding phase for a seamless transition.
Training and Development Programs: Drive growth with CHAP's workshops covering home health operations, hospice operations, healthcare sales, and leadership certification.
Supportive Leadership and Communication: CHAP offers resources for supportive leadership and effective communication, including sales training, coaching calls, executive coaching, hiring and orientation assistance, and quarterly performance reviews.
Unleash the potential of your sales team by partnering with CHAP. Together, we will build, foster, and retain a team that withstands challenges and stands by you for the long run. If your agency serves home health, hospice, or home care, partner with CHAP Growth Solutions to build, foster and retain a team that withstands the challenges and stands by you in the long run, accelerating organizational growth.