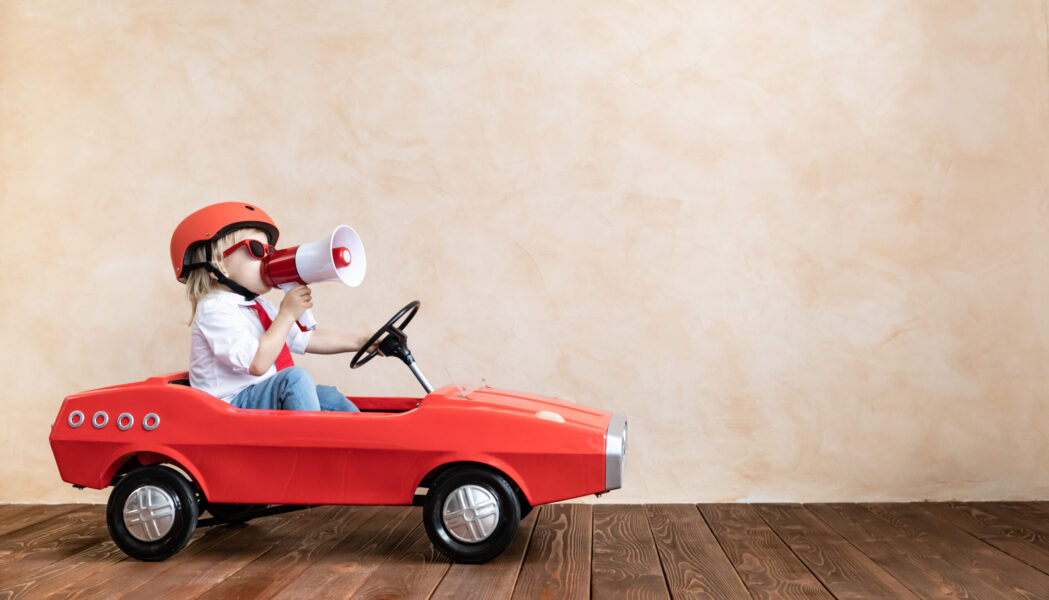 Kick-Start Success: How Effective Onboarding Sets the Pace
Written by Kassi Ellison
Recruiting top talent is undoubtedly essential, but it doesn't guarantee top performance within your team. It is only the first step towards winning the ongoing race. You need to give your new hires a head start and push them to take longer and better strides; go the extra mile to ensure they are informed, motivated, and equipped with the right tools and techniques to perform their best. The question is – how do you do that? And the answer lies in ensuring a smooth onboarding plan – starting off on the right foot.
One of the biggest mistakes on the first day of a new hire's experience with the organization is replacing quality time with a rush of busy work. All too often, the morning of a new hire's first day is spent in the conference room, on the phone, with IT, setting up their laptop (which never seems to go as smoothly as we would like). After the headaches of password resets and setting up your email, there is a barrage of online learning you need to blaze through as fast as humanly possible to get to the actual onboarding. The sales manager strolls in after lunch to deliver the sales territory and talk about expectations. It doesn't have to be this way. Give the employee a strong plan built for success, grant them the ability to be held accountable for learning and progress, and please… save the laptop for after lunch.
As Reid Hoffman, Co-founder of LinkedIn remarked, "Pay attention to your culture and your hires from the very beginning." – An effective onboarding plan does not just help your new hire understand what you do, but also why you do it and how you do it. However, it is easier said than done, given its crucial role in setting the tone for your new members and improving retention. That is where an experienced partner like CHAP Growth Solutions can help in cultivating an effective onboarding plan.

The Pivotal Role of Onboarding in The Long Run
An effective onboarding plan is vital for sales team success and retention. It involves clear role communication, aligning expectations, and introducing the company's mission. A well-designed onboarding plan not only fosters a sense of belonging, provides education, and equips new hires for success, but also boosts confidence, creates a positive work environment, and encourages long-term commitment to the organization, ultimately contributing to the sales team's success. In contrast, a poor onboarding experience can lead to dissatisfaction, early resignations, and an overall decline in team performance.

Onboarding On Point: Key Factors to Consider
A Detailed Guide: An onboarding checklist can help produce repeatable results all while emphasizing the importance of timing, priority, order, and accountability.
Sales Leadership Presence: A sales leader who welcomes the new hire and introduces a comprehensive orientation is crucial for ongoing support and success.
Training Sales Leaders for Effective Orientation: Training the sales leader on effectively orienting a new hire is essential for ensuring a successful onboarding plan.
Covering Essential Aspects: The onboarding plan should cover company culture, services, team introductions, company goals, resources, and differentiators in the market.
Utilizing Technologies: Familiarize the new hires with technologies like CRM, Medicare claims data and internal company reports to enhance their productivity.
Fostering a Strong Company Culture
Day One Orientation: Accustom new hires to the company mission, vision, values, and cultural expectations. Early conversations about the company's culture and values set the tone for the new hire's integration.
Communicating Expectations: Communicating expectations fosters a sense of teamwork, accountability, and positive communication among team members.
Encouraging Early Interactions: Encouraging early interactions between new hires and existing team members fosters collaboration, cross-training, and a sense of belonging.
Active Involvement and Support from Leaders
Identifying Skill Gaps and Providing Training: Effective training programs can boost employee satisfaction and retention, improve team performance, and lead to a more productive workforce. Identifying skill gaps early on and providing targeted coaching can help employees reach their full potential.
Ongoing Support: Ongoing support from leaders during the first 30-60-90 days ensures new hires feel valued and set up for success.
Adapting Onboarding for Remote Sales Teams
Structured Remote Onboarding: While in-person onboarding is preferred, structured remote onboarding can be effective.
Weekly Meetings and a Checklist: Following up with new hires helps ensure nothing is missed during remote onboarding.
Local Support: Identifying a local team member to co-orient and provide local market insights can be beneficial.
Striding Over the Obstacles
Lack of Preparedness: Lack of planning before the new hire's start date can make the new hire second guess their decision. Every aspect of onboarding is highly visible, making the lack of a plan obvious, leading to the new hire questioning their choice and early resignation.
Clear Communication: Addressing staffing changes and communicating openly about any team distress is crucial.
Engagement Before Start Date: Regular contact with the new hire before their start date helps them feel welcomed and engaged.
Resource Preparedness: Planning for the start day with all necessary resources ready avoids delays and frustrations.
The impact of a successful onboarding experience goes beyond enabling a new hire to "work with you"; it inspires them to "want to work with you." And that is why detailing an effective, comprehensive onboarding plan is pivotal.
CHAP, with its experienced team of onboarding experts, can assist you in formulating the ideal, repeatable onboarding plan for your new hires.

Start on the Right Foot with CHAP Growth Solutions
CHAP Growth Solutions conducts a review of the client's current onboarding plan to identify bottlenecks and areas of improvement. The team performs a Gap and SWOT analysis of the existing process. Based on the findings, CHAP develops a comprehensive new hire orientation program to set employees up for success.

Onboarding the Right Way
CHAP Growth Solutions boasts a team of seasoned industry experts with decades of experience who specialize in crafting the onboarding plan. The onboarding supports employee satisfaction, expedites performance, and reduces retention rates. CHAP's methodology encompasses training, education, and understanding of roles and expectations. It covers internal processes, market differentiators, and strategic business planning during onboarding.
Making The 'CHAP' Difference
CHAP Growth Solutions' onboarding plan ensures employees ramp up faster, leading to productivity in the first 30, 60, or 90 days. It bridges gaps in a new hire's sales skill set through targeted training and coaching. CHAP offers healthcare sales certification as a formal sales training resource. Interim leadership support helps onboard and train new hires effectively. And territory mapping optimizes time management and account assignments for new hires.


A Resourceful Partner On Your Side
Comprehensive Orientation Program: An integrated 4-week orientation program covering HR, sales, and other relevant aspects.
On-Demand Coursework Resources: Continuous learning and skill development through On-demand Resources. Click here to view some examples.
Partnerships with External Organizations: Specialized training and certifications by external partner organizations.
New Hire Coaching Sessions, Field Rides, and Training: New hire coaching sessions, field rides, and training on facility contracts and preferred provider relationships.


An Outline of CHAP Growth Solutions' Onboarding Plan
Don't miss out on the opportunity to create a seamless onboarding plan for your organization. With CHAP Growth Solutions, we can create a customized and comprehensive plan that fits your unique needs. Take the first step towards success and reach out to us today to learn more. We look forward to working with you!
| | |
| --- | --- |
| Weeks | Topics |
| Week 1 | Orientation & Onboarding |
| Week 2 | Market Review & Training |
| week 3 | Territory Mapping & Account |
| week 4 | Sales Calls & Check-in |
| week 5-8 | Operational Education Series |
As Michael Watkins, Author of The First 90 Days, remarked, "Employee orientation centers around and exists to help the individual employee, but it is the company that ultimately reaps the benefits of this
So partner with CHAP Growth Solutions to improve employee satisfaction, reduce turnover, inspire loyalty, and expedite faster productivity for new hires by developing and implementing smooth onboarding.

Ready to upgrade your onboarding plan for your home health, hospice, or home care organization and drive sales team success? Reach out to CHAP today to get started!