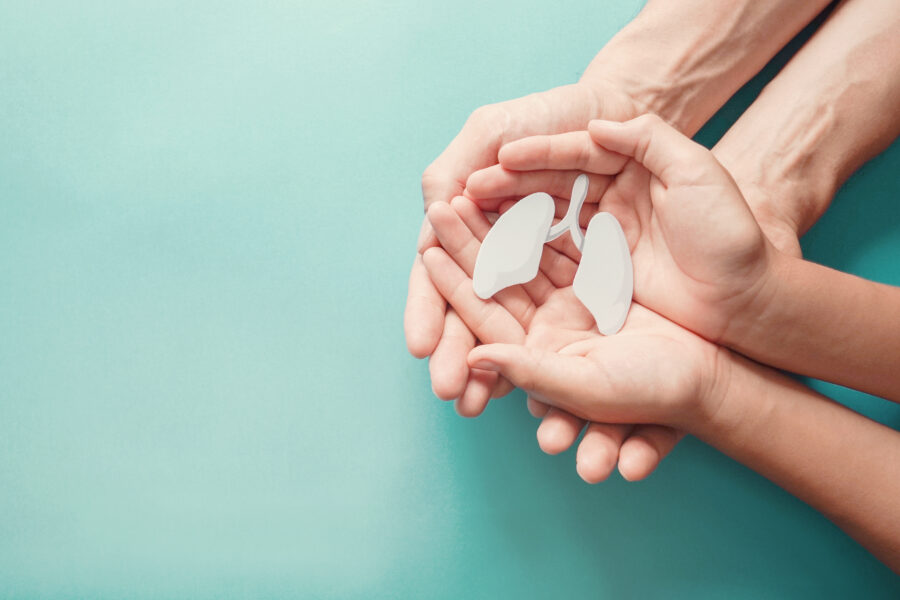 Breathing Better Life into COPD Care: The Potential of CHAP Disease Program Certification
Written by Dr. Khai Nguyen, MD, MHS
As a physician specializing in internal medicine, geriatrics, and previous experience as a Hospice Medical Director, I understand the challenges of managing Chronic Obstructive Pulmonary Disease (COPD) in various settings in which our shared patients receive their care. With a focus on disease prevention, chronic illness management and preserving functional status and independence, I currently serve as the National Medical Director at CHAP. This blog will explore the potential of CHAP COPD Disease Program Certification in enhancing home-based care.
Understanding the Challenges of COPD Management at Home
COPD patients often have complex medical conditions in addition to COPD that require careful and comprehensive management. They experience frequent hospitalizations, disease flares, and persistent symptoms. These challenges can arise between the infrequent visits to the clinic, creating a gap in care. Transferring COPD care to a home environment extends beyond prescribing an inhaler and instructing its usage. It necessitates a profound understanding of the disease process and its fluctuating symptoms, such as changes in coughing and/or shortness of breath, secretions, and fever or chills.
This is where healthcare-at-home organizations and standardized care programs come into play, bridging the gap and improving care for COPD patients. However, healthcare-at-home providers face the challenge of addressing the unique needs of COPD patients, including durable medical equipment, appropriate medications, and individualized care plans.
Improved Outcomes with Specialized Home-Based COPD Care
Patients who receive care from agencies with specialty programs experience improved outcomes. By implementing evidence-based practices, CHAP COPD Disease Program Certification can make a significant impact on patient outcomes, such as:
Controlling COPD symptoms, which therefore improves quality of life
Empowering patients and loved ones to understand the condition
Reducing the number of emergency visits
Reducing hospitalizations and readmissions
The impact of care is amplified even more by incorporating the Age-Friendly Care at Home Certification which incorporates the evidenced-based 4Ms Framework of Age-Friendly Care, designed to help your agency enhance the lives of older adults while standing out as an industry leader. Age-Friendly Care at Home has long-reaching benefits, including:
A reduction in medication-related problems
Improved mobility
Early detection of memory issues and depression
A more individualized and meaningful end-of-life experience
Personalized Care and Addressing Barriers to Therapy
Personalized care is paramount in managing COPD at home. Each patient's condition is unique, and tailoring therapies to their specific needs can significantly alleviate symptoms and improve overall well-being. A CHAP COPD-certified organization has the expertise to identify and address potential barriers to treatment, ensuring that patients receive the care they require. Additionally, involving families and caregivers in the management process is essential. They play a vital role in administering treatments effectively and benefit from education and training to understand the disease process.
A critical aspect of COPD management is responsible decision-making regarding medications and interventions. It is critical to recognize that even in home-care settings, home health and hospice have unique approaches to the care of conditions like COPD. As an example, for end-of-life care, when certain medications should be considered for taper or discontinuance, detailed counseling should occur with patients and their loved ones. After all, just because one can give all these medicines doesn't necessarily mean they should. While healthcare providers can administer certain treatments, it is important to exercise caution and consider the individual patient's needs. The CHAP COPD Disease Program Certification emphasizes evidence-based practices and adherence to the latest guidelines, reminding healthcare providers of the importance of responsible and patient-centered care.
The Strength of CHAP COPD Disease Program Certification: Upholding Standards and Enhancing Quality
The CHAP COPD Disease Program Certification offers a robust framework for delivering exceptional COPD care at home. This certification sets a high standard for healthcare-at-home organizations, ensuring adherence to recognized guidelines and providing reassurance to healthcare professionals who refer their patients for home-based care. With its rigorous standards of care, evidence-based practices, and up-to-date treatment guidelines, the certification differentiates home care organizations in a competitive market and instills confidence in healthcare providers. This isn't just about being distinguished in the marketplace; it's about delivering the best COPD care possible.
Utilizing established standards and evidence-based practices is crucial in delivering high-quality COPD care. By adhering to these standards, providers can ensure that COPD patients receive the most effective treatments and interventions. This overarching goal benefits healthcare providers and patients, driving the mission of providing high-quality, effective care for COPD patients.
Differentiating Your Organization with CHAP COPD Disease Program Certification
CHAP certification provides a significant advantage to healthcare-at-home organizations. It demonstrates their commitment to delivering evidence-based, up-to-date COPD care per the latest guidelines. As an internist, referring patients to community-based care introduces uncertainty about the quality of specialized care provided. However, a specific certification program, especially the CHAP COPD Disease Program Certification, offers reassurance. If I'm faced with multiple options for my patients' COPD care, I would confidently refer them to a CHAP COPD-certified organization. Knowing that the organization adheres to rigorous COPD care standards becomes the differentiator and the promise of exceptional care.
A Breath of Fresh Air: Final Thoughts
In conclusion, the CHAP COPD Disease Program Certification is vital in enhancing the quality of home-based COPD care. This certification sets organizations apart in a competitive market and ensures that patients receive the best possible care to enhance their quality of life. By emphasizing up-to-date guidelines, the CHAP COPD Disease Program Certification prepares healthcare providers to confidently face the future challenges of COPD management. It offers a promise of superior care and the potential for improved outcomes for individuals living with COPD. It allows you to enhance your impact by serving more patients.
If your agency serves home health, home care, and hospice patients, don't wait any longer. Get started today and get CHAP Disease Program Certified to ensure your agency provides the best possible care for your patients!