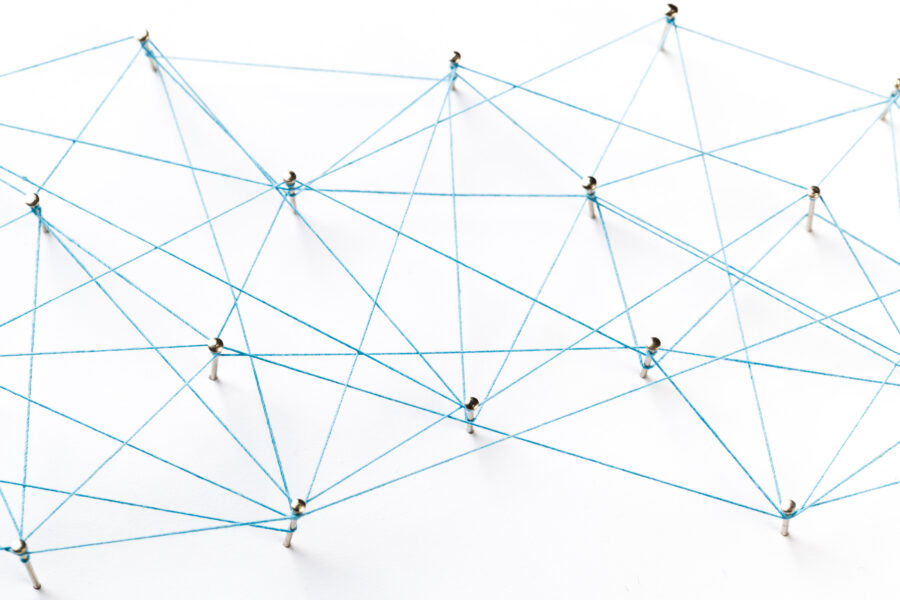 Connecting the Managed Care Dots: A Guide for Home Healthcare and Hospice Providers
Written by: Jan Sweat and Kassi Ellison
Are you tired of putting in the considerable effort but not seeing the desired rewards? You are not alone. Many healthcare at-home agencies face this predicament, and it's time to ask yourself why. According to Trella Health's annual report, fee-for-service Medicare admissions decreased by 8.6% in 2022, indicating a continuous decline and a shrinking pool of Medicare beneficiaries, impacting admissions. Hence, securing the right managed care contracts is even more crucial for providers, directly impacting financial performance and growth opportunities. The question arises: How should healthcare at-home providers invest their energy to thrive with managed care payers? The answer lies in recognizing the opportunities presented by managed care contracts or agreements with payers that offer fair compensation for the services provided to many patients. However, securing these contracts and navigating the complex managed care landscape can be challenging. That is where CHAP Growth Solutions assumes a significant role as your growth partner, guiding you toward success in the ever-evolving realm of managed care.
What Payers are Saying About Their Involvement
Managed care is not a new concept, but its significance cannot be overstated. In the healthcare at-home industry, embracing managed care can be the key to unlocking a brighter future.
Reduces healthcare spending and improves quality: Managed care saves costs and improves care quality through efficient models and preventive measures, leading to better outcomes at lower expenses.
Facilitates an increase in preventive care for population health: It promotes preventive care, addressing health issues early to improve population health and reduce healthcare utilization.
Keeps patients at home instead of acute care settings: The model prioritizes low-cost care, reducing hospitalizations and improving patient satisfaction while alleviating financial strain on patients and the healthcare system.
Enhances network engagement: Recognizing and engaging with narrowed networks with providers of all types to achieve growth and competitiveness in the industry.
What Should Home Health and Hospice Providers Do?
Utilize data and analytical tools: Employ data-driven approaches and analytical tools to identify managed care opportunities based on market dynamics, patient lives, and prevalent diagnoses, enabling informed decision-making, and maximizing the chances of success.
Partner with aligned organizations: Selectively collaborate with organizations that share patient care goals, communication goals, and quality expectations to foster coordinated care delivery and enhance patient outcomes.
Identify and expand networks with high patient volume: Recognize and establish agreements with networks with high Member volume. By doing so, providers can expand their reach and increase their chances of serving a larger patient population, thus remaining competitive in the market. With enrollments doubling from 2007 to 2022, Medicare Advantage plans offer a significant opportunity for providers to align with their focus on better outcomes and tap into a larger patient pool. Additionally, implementing a carve-in model for covering Hospice care from January 2021 to December 2024 presents a unique opportunity for providers to participate and ensure quality end-of-life care.
Negotiate favorable managed care contracts: Secure managed care contracts that offer favorable reimbursement rates and comprehensive coverage for services. These contracts directly impact financial performance, growth potential, and the ability to deliver high-quality care.
Leverage insights from field staff and accounts: Their firsthand experiences can inform decision-making regarding network partnerships and contracting, ensuring a strategic approach.
Critical Metrics for Success in Managed Care
Tracking key metrics is crucial to gauge the success of managed care programs. These metrics reveal intervention effectiveness, patient support, care coordination, and program performance. Monitoring them allows providers to validate the care they provide, which may be considered for higher rates or network inclusion. Essential metrics to consider are:
30-day Rehospitalization Rate: Indicates successful interventions and continuity of care.
Referrals Converted to Admissions After Hours and on Weekends: Demonstrates responsiveness to patient needs during non-standard hours.
Post-Discharge Follow-Up for Patient Safety at Home: Ensures patient support post-discharge and reduces adverse events.
Metrics for Efficient Episodic Care and Tracking Missed Visits: Evaluates care efficiency and improves coordination.
Hospice Care Index (HCI): Measures the effectiveness of hospice care and overall program performance.
Average Visits Last Days of Life (AVLDL): Measures an upward trend in visits during a patient's last days of life, reflecting quality end-of-life care and patient support.
Readmission Rates: Measures success in preventing hospitalizations and improving care transitions.
Consumer Feedback through Surveys (HIS and CAHPS): Gathers valuable insights to drive continuous quality improvement. HIS is a Medicare metric that evaluates the quality of care provided. CAHPS is the sole metric used for gathering consumer feedback."
Metrics by Diagnosis: Provides metrics specific to conditions like diabetes or CHF.
Live Discharges and Transfers: Indicates consumer satisfaction and provides insights into areas for improvement.
Barriers in the Way of Capitalizing on Managed Care Opportunities
Capitalizing on managed care opportunities comes with its fair share of challenges. These include gaining attention and securing a seat at the table for Accountable Care Organization (ACO) discussions, competing with other providers for managed care contracts, navigating lengthy rate negotiation processes, managing capacity issues arising from a high volume of managed care patients, addressing difficulties in handling referrals and admissions after hours and on weekends, establishing effective post-discharge follow-up systems, tracking and managing missed visits and dealing with challenges related to PPS rates for managed care patients.
Overcome Barriers and Drive Growth with CHAP Growth Solutions on Your Side
Mitigate staffing challenges: Amidst staffing challenges and limited resources, the importance of the right managed care contracts cannot be overstated. Having appropriate contracts is crucial to overcome limitations in daily visit capacity and ensure adequate reimbursement for quality care.
Utilizing data and analytics: CHAP Growth Solutions employs data and analytics to help organizations identify managed care opportunities specific to their markets. CHAP can guide providers in making data-informed decisions by analyzing market trends, patient demographics, and reimbursement patterns.
Guiding Provider through Accreditation, The Gateway to Payors: CHAP Accreditation is a gateway to building a strong relationship with payors. CHAP Growth Solutions provides step-by-step guidance to providers, helping them navigate the accreditation process smoothly and efficiently.
Providing Identification with Strategic Support: CHAP Growth Solutions offers strategic support to providers, assisting them in developing tailored strategies to engage with managed care organizations effectively. Their expertise helps providers align their goals with the expectations and requirements of managed care entities.
A well-designed strategy allows providers to optimize reimbursement rates and address staffing challenges by adopting a diversified payment model and strategic approach, ensuring sustainability and growth. financial performance and growth opportunities. A well-designed strategy allows providers to optimize reimbursement rates and address staffing challenges by adopting a diversified payment model and strategic approach, ensuring sustainability and growth.

If you provide home health or hospice services, let CHAP be your trusted partner in navigating the complexities of managed care, providing better care, achieving your goals, and making a more significant impact.
Contact us today to learn how CHAP's Growth Solutions can help your organization capitalize on managed care opportunities and achieve sustainable growth.