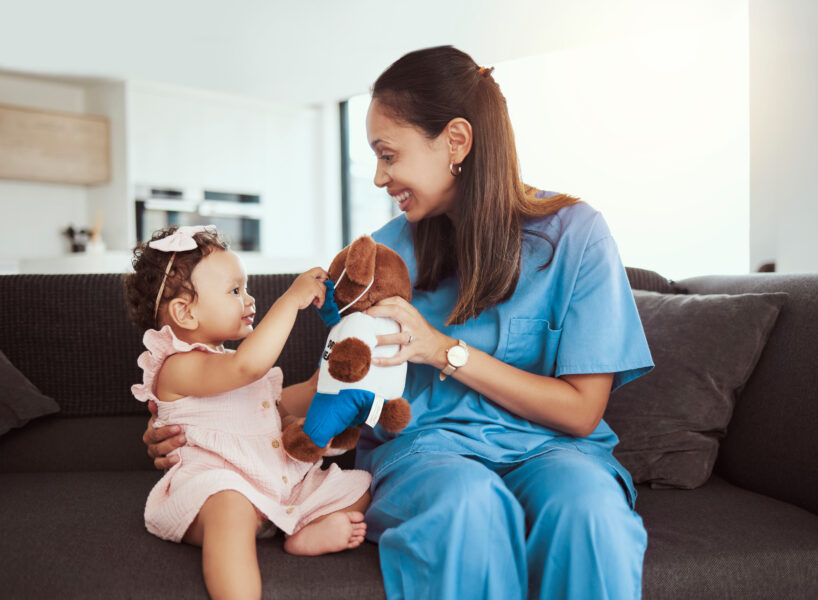 Community Health Accreditation Partner (CHAP) Announces New Pediatric Certification to Elevate Standards of Care for Children
[Arlington, VA] – CHAP is continuing to advance the highest quality care in the home with the introduction of a new Pediatric Certification for accredited providers of care in the home. This certification is designed to enrich the quality of pediatric home health care services, aligning with the American Academy of Pediatrics (AAP) vision for comprehensive care that encompasses the child, the family, the home, and the community.
In keeping with our tradition of innovation and quality, the Pediatric Certification is offered at no additional cost to organizations achieving home health, hospice, home care, palliative care, and home infusion therapy. CHAP is currently accepting participants for the pilot program, presenting a unique opportunity for providers to set a precedent in pediatric care excellence.
Pediatric Background & Pediatric Professional Standards:
The AAP emphasizes that the success of Pediatric Home Health Care (PHHC) hinges on a foundation of knowledge, anticipation, and proactive identification of needs. The core components of pediatric care identified by the AAP include the child, the family, the home, and the community while focusing on seven critical evidence-based concepts: development, nutrition, medication, mobility, pain, respiration, and psychosocial stages. Similarly, the Center for Health Care Strategies highlights the importance of anti-racist practices, co-created equitable partnerships, family strength identification, and resilience promotion in advancing family-centered pediatric practice.
Based on these guidelines, CHAP recommends implementing Pediatric Care that:
Adopts inclusive practices to promote health equity.
Fosters equitable partnerships between patients, families, and providers.
Leverages family strengths to address social needs and foster resilience.
Emphasizes evidence-based concepts of pediatric healthcare as defined by the AAP.
The Pediatric Certification process involves a comprehensive approach, incorporating:
Education on Pediatric Friendly Health Care principles for families and staff.
Development of policy addendums that align with evidence-based pediatric care.
Implementation of care practices that adhere to these standards.
Continuous improvement
Assisting CHAP in its efforts is a Community Advisory Group to help craft the program and its resources. We thank the following individuals for their ongoing contributions and guidance on this initiative.

CHAP urges accredited providers to join us in this pioneering venture. By participating in the pilot program, providers will demonstrate their commitment to superior pediatric care.
About Community Health Accreditation Partner (CHAP)
CHAP is an independent, nonprofit organization accrediting providers of home and community-based care. Founded in 1965, CHAP was first to recognize the need for and value of home and community-based care standards and accreditation. As a Centers for Medicare & Medicaid Services (CMS)–approved accrediting organization, CHAP surveys organizations providing home health, hospice, and home medical equipment services to establish if Medicare Conditions of Participation and DMEPOS Quality Standard are met and recommend certification to CMS. CHAP's purpose is to partner with organizations nationwide to advance quality in the delivery of care and services in the home and community.
For more information, please contact:
info@chapinc.org