10/7/22 – Weekly Covid-19 Update
CHAP's COVID-19 Weekly Update
In this "one-stop-shop" update, CHAP will provide a roundup of important COVID-19 information from various federal sources.
All health care providers should be monitoring COVID-19 incidence rates in their state/county on an ongoing basis. The Centers for Disease Control and Prevention CDC provides weekly data about case rates, deaths, testing, and vaccine administration on their COVID tracker webpage.
CDC Data

COVID-19 Variants by region
COVID-19 Variants by region – BA.5 now causes almost 90% of US COVID-19 cases. Estimates of Weighted Proportions of Variants by State/Jurisdiction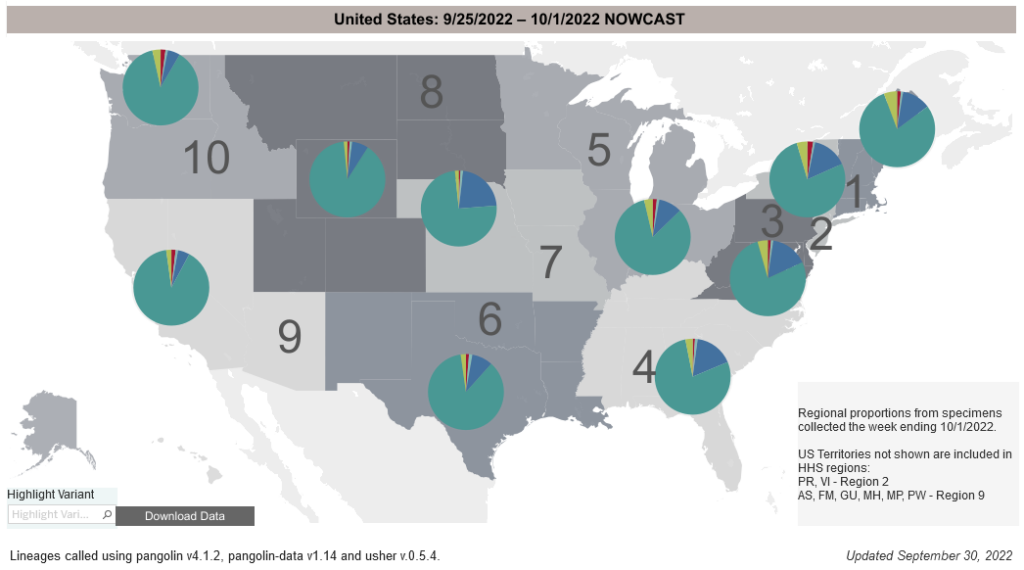 Locate county specific vaccination rates at COVID-19 Integrated County View
Variant Types – Map Key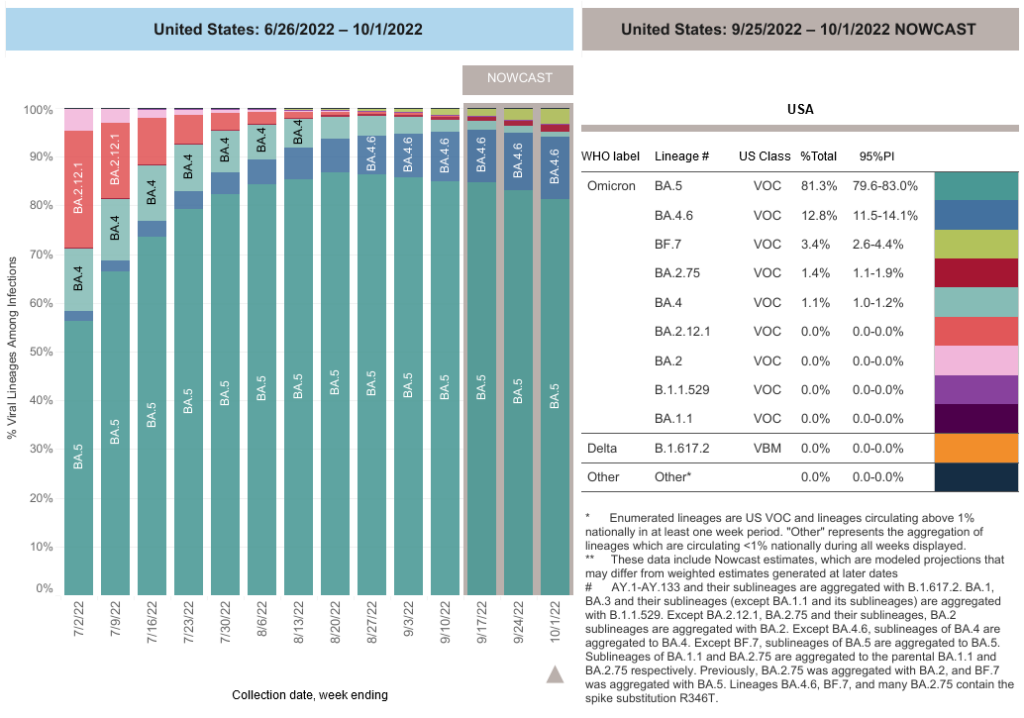 CDC and other Federal COVID-19 Updates:
FDA Update (9/30/22)
The FDA announced updates to its COVID-19 test policy to address public health testing needs during this phase of the COVID-19 public health emergency. Over the last two years more than 400 COVID-19 tests have been granted emergency use authorization and there are generally enough at-home tests, tests that can be used at the point-of-care such as health clinics, and laboratory-based tests to meet testing needs. The FDA is revising its COVID-19 test policy to encourage most COVID-19 test developers to pursue a traditional premarket review pathway for their tests, rather than emergency use authorization. The FDA intends to prioritize its review of emergency use authorization requests on COVID-19 diagnostic tests that are likely to have a significant public health benefit or are likely to fulfill an unmet need. This could include novel technologies like the use of breath samples, or unique features like the ability of a test to detect a new SARS-CoV-2 virus variant. The FDA actions include: